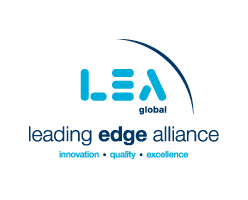 海滩别的 PC is an active member of the 前缘联盟, one of the largest international professional associations of independently-owned accounting and advisory firms. The 前缘联盟 enables 海滩别的 PC to access the resources of a multibillion dollar global professional services organization, providing business development, professional training and education, and peer-to-peer networking opportunities nationally and globally, around the corner and around the world.
Members are 前 quality firms who are successful, have enduring client relationships, and long standing ties to the community. The Alliance provides 海滩别的 PC with an impressive combination: the comprehensive size and scope of a large multinational company while offering their clients the continuity, consistency and quality service of a local firm.
Member firms have access to extensive teams of business advisors – a peer-to-peer connection that provides the right business solutions for clients.
The 前缘联盟 offers:
Access to extensive teams of CPAs and business advisors – a peer-to-peer connection that provides the right solutions for clients.
创新, practice proven strategies for improving performance in management, 业务流程, 金融, 操作, information technology and marketing.
A leading knowledge resource for multi-disciplinary information and industry-specific expertise responsive to clients' unique needs.
The strength and reputation to attract the highest quality team members.
The Alliance offers accounting, tax and 咨询 services through a global alliance of firms
The 前缘联盟 offers world class business advisory expertise and experience with innovation, progressiveness and quality.
To find out more about the Alliance contact 凯伦Kehl-Rose, President, at +1 630.513.9814年,或电子邮件 kkr@The-LEA.com.
覆盖全国的